Gallery of
Great Theosophists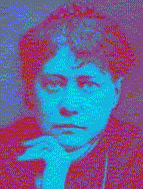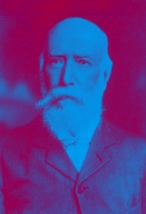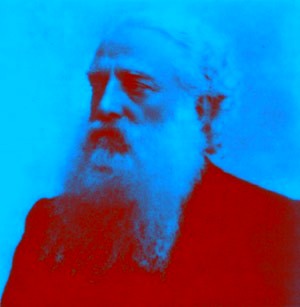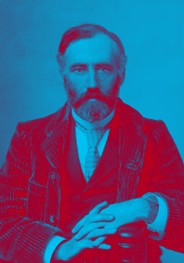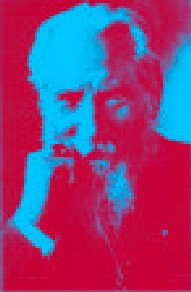 ________________________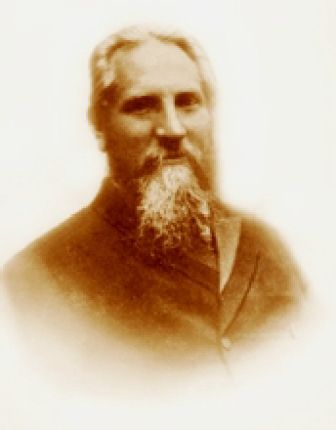 Charles Webster Leadbeater
Charles Webster Leadbeater
1858? -1934
C.W. Leadbeater 1858-1934 (birth date disputed may be 1847 or 1854) English clergyman and Theosophical author, contributed to world thought mostly through his work as a clairvoyant.
Leadbeater was an Anglican priest when he joined the Theosophical Society in 1883. The next year he met Helena Petrovna Blavatsky when she came to London. At this time he was the recipient of a few Mahatma letters which influenced him to go to India. In India he claimed to have received visits and training from some of Blavatsky's Masters. This was the start of a long career in the Theosophical Society.
He remains well known and influential in his work through clairvoyance with for instance his books The Chakras and Man, Visible and Invisible dealing with the human aura and chakras, and writing on the function of the Sacraments in the
Liberal Catholic Church, to name just a few subjects.
His most well-known activity was the discovery of Jiddu Krishnamurti, on the private beach that formed part of the Theosophical headquarters in Adyar, India. Krishnamurti and his family had been living in the headquarters for a few months
before this discovery. Krishnamurti was to be the vessel for the indwelling of the coming "World Teacher" that many Theosophists were expecting. This new teacher would, in the pattern of Moses, Buddha, Zarathustra (Zoroaster), Christ,
and Muhammad divulge a new dispensation, a new religious teaching. Theosophists believed that the teacher was a spiritual being who would dwell in the body vessel.
On reaching adulthood Krishnamurti renounced the claims that he was to be the world teacher and went his own way pursuing a long and distinguished career as a spiritual teacher.
Charles Leadbeater stayed in India for some time overseeing the raising of Krishnamurti, but eventually felt that he was being called to go to Australia for the cause. While in Australia he became a leading member of the Liberal Catholic Church.
Leadbeater was accused of homosexual activity and was defrocked as a result. Nonetheless, he was never charged or brought to court, though there is a body of evidence that suggests he had sexual relations with students in the United States, India and Australia. Peter Michel, in his biography of Charles W. Leadbeater, writes that these accusations are suspect as they came from what can be considered as his enemies: Alexander Fullerton, Herbert Burrows, G.R.S. Mead, Hubert van Hook, Katherine Tingley and Hilda Martyn. It has been speculated that an incriminating letter to a young boy attributed to Leadbeater, that was signed "Thousand kisses darling", was a forgery by Fullerton.
Leadbeater's clairvoyance has come in for serious critcism since his time. In his book The Inner Life he claims that there is a population of humans on the planet Mars.
Writings of C W Leadbeater
History of the Theosophical Society
___________________________
Theosophical Society Cardiff Lodge
_________________________________
206 Newport Road,
Cardiff, Wales, UK, CF24 – 1DL.
For more info on Theosophy
Try these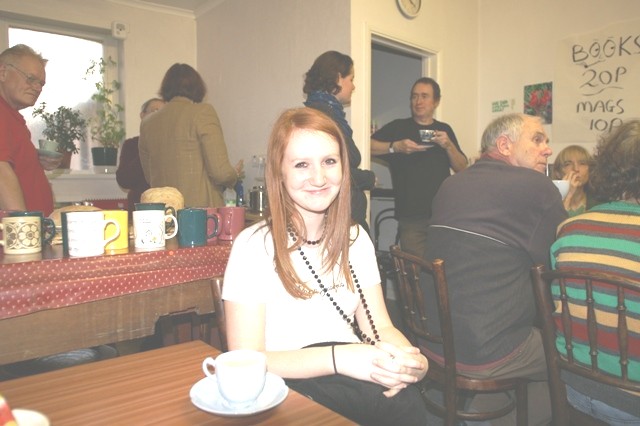 Cardiff Theosophical Society meetings are informal
and there's always a cup of tea afterwards
The Cardiff Theosophical Society Website
The National Wales Theosophy Website
Dave's Streetwise Theosophy Boards
If you run a Theosophy Group then please
Feel free to use any material on this Website
Theosophy Cardiff's Instant Guide to Theosophy
Cardiff Theosophical Order of Service (TOS)
Within the British Isles, The Adyar Theosophical Society has Groups in;
Bangor*Basingstoke*Billericay*Birmingham*Blackburn*Bolton*Bournemouth
Bradford*Bristol*Camberley*Cardiff*Chester*Conwy*Coventry*Dundee*Edinburgh
Folkstone*Glasgow*Grimsby*Inverness*Isle of Man*Lancaster*Leeds*Leicester
Letchworth*London*Manchester*Merseyside*Middlesborough*Newcastle upon Tyne
North Devon*Northampton*Northern Ireland*Norwich*Nottingham
Perth*Republic of Ireland*Sidmouth*Southport*Sussex*Swansea*Torbay
Tunbridge Wells*Wallasey*Warrington*Wembley*Winchester*Worthing
One Liners & Quick Explanations
The main criteria for the inclusion of
links on this site is that they are have some
relationship (however tenuous) to Theosophy
and are lightweight, amusing or entertaining.
Topics include Quantum Theory and Socks,
Dick Dastardly and Legendary Blues Singers.
No Aardvarks were harmed in the
General pages about Wales, Welsh History
and The History of Theosophy in Wales
Her Teachers Morya & Koot Hoomi
The Most Basic Theosophy Website in the Universe
If you run a Theosophy Group you can use
this as an introductory handout
Lentil burgers, a thousand press ups before breakfast and
the daily 25 mile run may put it off for a while but death
seems to get most of us in the end. We are pleased to
present for your consideration, a definitive work on the
subject by a Student of Katherine Tingley entitled
For everyone everywhere, not just in Wales
Theosophy and the Number Seven
A selection of articles relating to the esoteric
significance of the Number 7 in Theosophy
The Spiritual Home of Urban Theosophy
The Earth Base for Evolutionary Theosophy
Classic Introductory Theosophy Text
A Text Book of Theosophy By C W Leadbeater
What Theosophy Is  From the Absolute to Man
The Formation of a Solar System  The Evolution of Life
The Constitution of Man  After Death  Reincarnation
The Purpose of Life  The Planetary Chains
The Result of Theosophical Study
An Outstanding Introduction to Theosophy
By a student of Katherine Tingley
Elementary Theosophy  Who is the Man?  Body and Soul   
Body, Soul and Spirit  Reincarnation  Karma
Try these if you are looking for a
local Theosophy Group or Centre
UK Listing of Theosophical Groups
Worldwide Directory of Theosophical Links

General pages about Wales, Welsh History
and The History of Theosophy in Wales
Wales is a Principality within the United Kingdom
and has an eastern border with England.
The land area is just over 8,000 square miles.
Snowdon in North Wales is the highest mountain at 3,650 feet.
The coastline is almost 750 miles long.
The population of Wales as at the 2001 census is 2,946,200.