Gallery of
Great Theosophists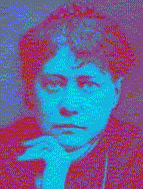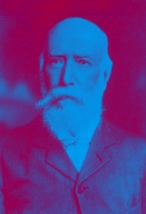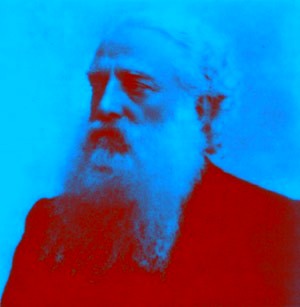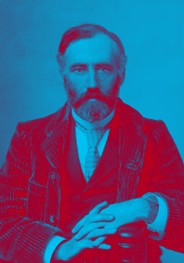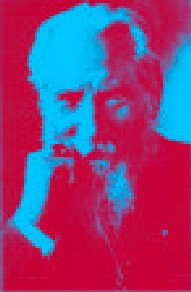 ________________________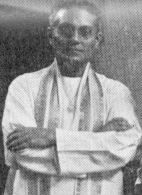 Curuppumullage Jinarajadasa
C Jinarajadasa
1875 -1953
Theosophical Society President 1946 -1953
Curuppumullage Jinarajadasa was born on December 16th 1875 in Sri Lanka (Then Ceylon)
He met CW Leadbeater in 1889 and joined the Theosophical Society in Adyar. He went to St. John College in Cambridge and studied oriental languages. Then he worked in Olcott's "Ananda College" in Sri Lanka (Colombo). He was noted as a linguist becoming proficient in Italian, French, Spanish and
Portuguese.
In 1916 he married the English feminist Dorothy M. Graham. In 1917 she founded in Adyar with Annie Besant the "Women's Indian Association" (WIA).
He also travelled to South America where he founded branches of the Theosophical Society. In 1946 he became president of the Theosophical Society Adyar. In 1949 he founded the School of Wisdom in Adyar.
C Jinarajadasa has written many works on Theosophy, Theology, Philosophy and Occultism. He also participated in Besant's and Leadbeater's resarches on occult atoms in Occult Chemistry.
He remained president of the Theosophical Society in Adyar until his death in 1953
History of the Theosophical Society
Theosophical Society Cardiff Lodge
Cardiff Theosophical Society
206 Newport Road,
Cardiff, Wales, UK, CF24 -1DL
Events Information Line 029 2049 6017
For more info on Theosophy
Try these
Link to Main Theosophy Cardiff Website
The National Wales Theosophy Website
For everyone everywhere, not just in Wales
Theosophy Wales, UK:- Pages About Wales
General pages about Wales, Welsh History
and The History of Theosophy in Wales
Cardiff Lodge's Instant Guide to Theosophy
Cardiff Theosophical Order of Service (TOS)
Within the British Isles, The Adyar Theosophical Society has Groups in;
Bangor*Basingstoke*Billericay*Birmingham*Blackburn*Bolton*Bournemouth
Bradford*Bristol*Camberley*Cardiff*Chester*Conwy*Coventry*Dundee*Edinburgh
Folkstone*Glasgow*Grimsby*Inverness*Isle of Man*Lancaster*Leeds*Leicester
Letchworth*London*Manchester*Merseyside*Middlesborough*Newcastle upon Tyne
North Devon*Northampton*Northern Ireland*Norwich*Nottingham
Perth*Republic of Ireland*Sidmouth*Southport*Sussex*Swansea*Torbay
Tunbridge Wells*Wallasey*Warrington*Wembley*Winchester*Worthing
Dave's Streetwise Theosophy Boards
Study Groups are invited to make free
Use of the material on this site
One Liners and Quick Explanations
About Aspects of Theosophy
The Most Basic Theosophy Website in the Universe
If you run a Theosophy Group you can use
this as an introductory handout
An Independent Theosophical Republic
Links to Free Online Theosophy Study Resources
Lentil burgers, a thousand press ups before breakfast and
the daily 25 mile run may put it off for a while but death
seems to get most of us in the end. We are pleased to
present for your consideration, a definitive work on the
subject by a Student of Katherine Tingley entitled
Blavatsky Calling but I Don't Wanna Shout!
The Voice of the Silence Website
The main criteria for the inclusion of
links on this site is that they are have some
relationship (however tenuous) to Theosophy
and are lightweight, amusing or entertaining.
Topics include Quantum Theory and Socks,
Dick Dastardly and Legendary Blues Singers.
No Aardvarks were harmed in the
Nothing answers questions like Theosophy can!
The Spiritual Home of Urban Theosophy
The Earth Base for Evolutionary Theosophy
History of the Theosophical Society
The Theosophical Society gets off the Ground 1875
Classic Introductory Theosophy Text
A Text Book of Theosophy By C W Leadbeater
What Theosophy Is  From the Absolute to Man
The Formation of a Solar System  The Evolution of Life
The Constitution of Man  After Death  Reincarnation
The Purpose of Life  The Planetary Chains
The Result of Theosophical Study
An Outstanding Introduction to Theosophy
By a student of Katherine Tingley
Elementary Theosophy  Who is the Man?  Body and Soul   
Body, Soul and Spirit  Reincarnation  Karma
Preface to the American Edition    Introduction
Occultism and its Adepts    The Theosophical Society
First Occult Experiences   Teachings of Occult Philosophy
Later Occult Phenomena    Appendix
Try these if you are looking for a
Local Theosophy Group or Centre
UK Listing of Theosophical Groups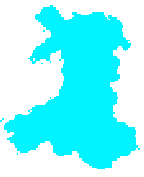 General pages about Wales, Welsh History
and The History of Theosophy in Wales
Wales is a Principality within the United Kingdom
and has an eastern border with England. The land
area is just over 8,000 square miles. Snowdon in
North Wales is the highest mountain at 3,650 feet.
The coastline is almost 750 miles long. The population
of Wales as at the 2001 census is 2,946,200.